Save Money on Dining Out with these Coupons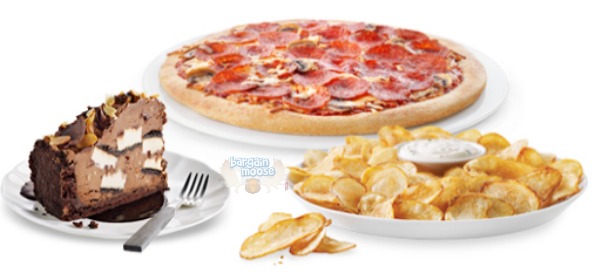 We are into the holiday season and with that, everyone becomes a lot busier.  There are more family get-togethers, work functions, parties, gift shopping and less time for things like making dinner.  I have rounded up a bunch of printable coupons as well as coupon code to order online with to save you some extra money while grabbing your family dinner or lunch in the next few months.
Here is a look at some of the great coupons you will see:
Until October 24th, you can use the coupon LUNCH5 to get a lunch deal combo that will include a salad, soup and bread sticks all for just $5 total. This deal if for orders online and pick up in stores.  You can order lunch from work and head in to pick it up so you have no wait time.
If you have kids, you can print off this coupon until October 30th to get a free kids meal for your child  It will be valid in all Alberta and Ontario locations.
There are some great new printable coupons that can be used up until November 2nd. They include a 2 for 1 breakfast sandwich deal, upgrade from fries to sweet potato fries for free, upgrade to a cheddar burger, and upgrade from fries to onion rings.  The actual coupons could vary depending on which city you live in.
If your family is in the mood for pizza, you can get it at a discount.  The coupon 850 will allow you to order online and get medium or large pizzas for buy one get one free for a limited time only.
There are seven new printable coupons to take advantage of right now, that are all valid until November 2nd.  They include buy one get one free offers, two can dine for $9.99 and many more. They even have a family bundle for just $18.99.
You can use the coupon COWBOY13 to get a cowboy pizza when ordering online until November 3rd. This pizza is packed with pepperoni, sausage, sliced mushrooms and black olives on traditional red sauce with Parmesan and zesty herbs.
All of these coupons both printable and coupon codes, will be posted up on the bargainmoose coupon forum.