Printable Dining Coupons: A&W, McDonalds, Cinnabon & More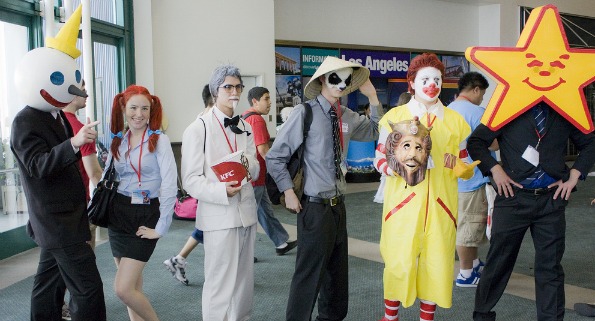 So many people are traveling this summer and are camping, visiting relatives in different towns, cities and provinces and the cost of food on the road can really add up.  We do a lot of traveling in the summer time and we do pack a cooler with some fruit and snacks but sometimes you just want to sit down to an actual meal when you are on the road.  This can get quite expensive especially when the average family has four people in it.  Before we head on the road anywhere, I make sure to look for dining coupons to save us money on all our meals.
The coupons right now at A&W are really good actually.  They have four new ones that will get you four FREE items!  All of these coupons will be valid until June 15th.
Get a Teen Burger at regular price and get the fries and root beer or any other soft drink for FREE
Buy a Bacon N' Egger or Sausage N' Egger sandwich at the regular price and receive a 12 oz coffee for FREE
Upgrade to onion rings for FREE with the purchase of fries or combo at regular price
Upgrade from fries to sweet potato fries for FREE with the purchase of fries or combo at regular price
The McDonalds coupons are a bit different because it will depend on which province you live in as to which coupons you will get.  I live in Alberta so I thought I would show you a few of the ones I got. These coupons will have various expiry dates.
Two can dine for $9.98
One can dine for $4.99
Breakfast meals for $3.29
BOGO free burgers
BOGO free McFlurrys
To get these coupons you will actually need to login to your Facebook account and "Like" them on Facebook.  Once you do this there will be three different coupons to print off and use. All three of these coupons expire on June 29th 2014.
$1 off a regular-priced Mixed Berry Minibon
$2 off any regular-priced Chillfact'r
$3 off a Large Take Home Cinnapack
If you are looking for more of a dine in experience rather than fast food, you may want to use this Eastside Marios coupon instead.  They have delicious food for the entire family.
Save $3 on any signature entree from Sunday to Thursday
All of these dining coupons plus more will be posted up on the Bargainmoose coupon forum.
(Image credit to Elliot Trinidad)