New York Fries: Fries, Pop + Dip for Two only $5.50 Printable Coupon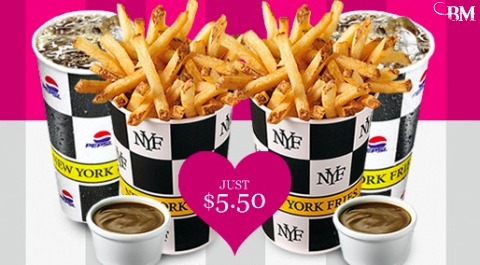 New York Fries has a Valentine's special I pulled off their Facebook. Get 2 regular fries, 2 regular soft drinks and 2 dips for only $5.50 this weekend. Celebrate your love with fries!
Valid Saturday through Monday, Feb 12 - 14th!
I mentioned this offer to my husband and he got a slightly glazed over look in his eyes and said it was very romantic. Men! :p