Milestone's 2 for $50 Date Night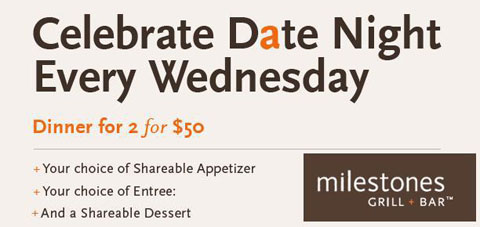 Every Wednesday at Milestone's is date night. And with that, a special date night menu that offers dinner for 2 at only $50.
For $50 two people can share an appetizer, two entrees, and a dessert. This menu is available every Wednesday for tables of 2.
At $50, you have a very decent selection on the menu, and anything to make dates less stressful is a winner in my book.