Medieval Times Canada: Tickets From $32 For July 13 & 14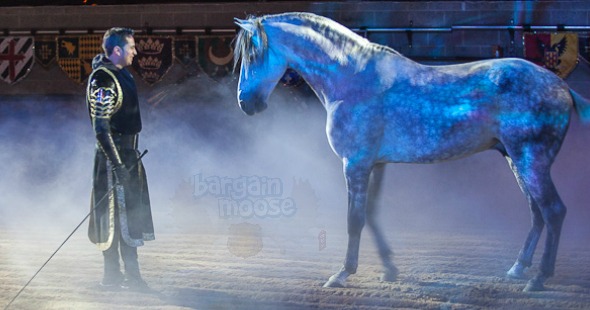 Are you ready to head back to the 11th century for an evening? Snag some Medieval Times Canada tickets for Toronto and you can do just that. Right now you can pay as low as $32 per admission ticket, which is over 50% off the regular adult admission. There are a few different admission options available at low prices right now. The catch is that these tickets are only valid for July  13th and July 14th.
Click here to get your discounted tickets @ Medieval Times Canada
Coupon code: STS32
Discount: admissions from $32
Expiry: 14th July 2015
Summer is here, which means the kids are out of school. Finding enough things to keep the kids busy can be both difficult and expensive. Perhaps your schedule is open Monday or Tuesday and you would like to take the family to Medieval Times. If that is the case, then you're in luck. If you grab tickets for July 13th or 14th right now and use this coupon code, you will pay as low as $32 per ticket. That's a pretty wonderful price considering the regular adult admission cost is $65.95. Considering this price included both the show and an 11th century dinner, you are sure to be pleased with the sale price.
Here is a break down of the current discounts available at Medieval Times Canada:
General child admission was $45.95 | now $32
General adult admission was $65.95 | now $32
Royalty adult admission was $75.95 | now $42
Celebration adult admission was $81.95 | now $48
Kings Royalty adult admission was $85.95 | now $52
The different packages all vary a little bit, but I have always just gone with the general adult admission. Get whichever one suits your fancy though. I suppose that the tickets are discounted this greatly because not many people visit Medieval Times during the PanAm Games. I was at the PanAm Games today to watch an equestrian event, and the traffic was pretty horrid. Be sure to give yourself lots of travel time and time to find parking, since so many lots will be full of people heading to the games. However, if you are headed to the PanAm Games then maybe you can squeeze in a visit to Medieval Times afterwards? The Medieval Times show on Monday July 13th is at 4:30 PM and the show on Tuesday July 14th is at 7:30 PM.
You can check out all of the Medieval Times Toronto coupon codes and discounts in our ever expanding Bargainmoose forum.