Marble Slab Printable Coupons: Save On Ice Cream Cones, Cakes And Much More!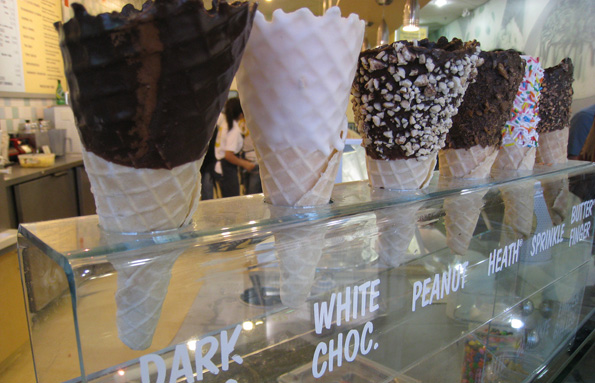 Marble Slab has just released a whole bunch of brand new printable coupons for you to enjoy throughout the entire month of April 2014!
With 12 Marble Slab coupons in total, you can save on the purchase of ice cream cones, banana splits, cakes, sundaes, milkshakes and litres of ice cream! Below is a short list of some of the deals you can get:
2 cones for $8
$5 off any large or layed cake
BOGO on all regularly-sized cones
$4 shakes
2 half litres for $10
Sadly, I can't actually attest to the deliciousness of Marble Slab ice cream, cakes and milkshakes because there aren't any stores in Quebec, where I'm located, but it sure looks absolutely tasty and it's not like you can ever go wrong with ice cream!
As Krista wrote about it a couple of days ago, you can also customize your ice cream by adding an unlimited amount of mixins, though I wouldn't necessarily recommend adding all of them -- but if you do, make sure to take a picture and send it to us with how it tasted!
(Expiry: 30th April 2014)
(Image Credit: Mack Male)