Marble Slab Canada Printable Coupon: 4 Cones For $14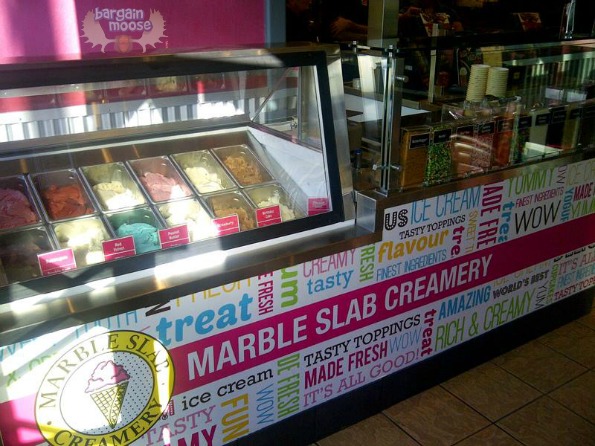 Take the family for ice cream this Family weekend and it won't cost you more than $14. Get four cones - two medium and and two small for only $14.
With over 50 flavours and 20 mixins - healthy and not so - you can customize your freshly-made ice cream for the perfect treat. We love going to Marble Slab because I am a big candy in my ice cream person. I personally choose reese peanut butter cups and marshmallows and I love their coconut or maple ice cream. My kids almost always go for chocolate, except one of my sons who is partial to the birthday cake flavour.
I'm not sure what the regular price of four cones would come to but I'm going to assume it would be quite a bit more than $14. I have three kids and I know we spend at least $25 when we go, so this is quite the savings.
Simply print, then clip your coupon and surprise your kids this weekend with a fun treat that will get them to clean their rooms.
All of our Marble Slab coupons are stored in the forum.
(Expiry: 17th February 2014)