Lick's $1.00 Burger Printable Coupon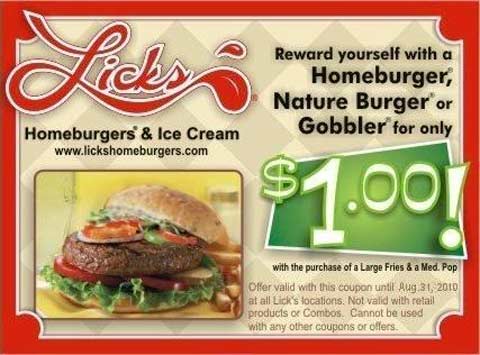 Head over the Lick's for a $1 burger (choice of Homeburger,  Natureburger, or Gobbler) when you order large fries and medium fountain drink.
One of very few burger joints offering vegetarian burgers, Lick's is offering a choice of Homeburger, Natureburger, or Gobbler for only $1 when you order a large fries and medium pop. Print a couple to last you until the coupon expires August 31, 2010.
Now, I've never been to Lick's, but I hear they're good. What do you guys think of their burgers?