ExtremePita Canada Printable Coupon: Buy Health Check'd Pita, Get Another Pita Free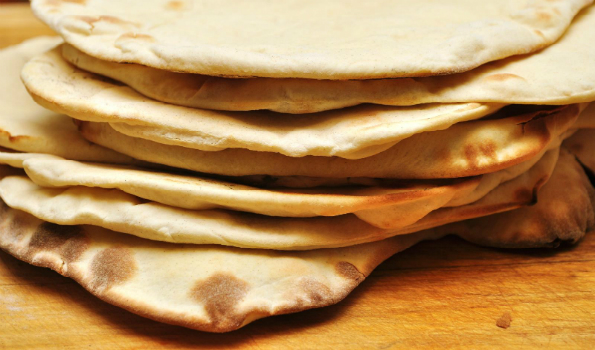 Buy a Health Check'd Pita and get any other pita for free with this printable coupon.
The only caveat with this coupon is that you need to specifically get a Health Check'd Pita for your first pita. The second pita can be whatever you want it to be. According to their downloadable PDF nutrition sheet there are six Health Check'd pitas available.
Small or Large Griled Chicken Pita
Small or Large Thai Beef Pita
Small Sweet Chicken Little Pita
Small BBQ4U Pita
Small Beefasaurus REx Pita
Small Fee-Fi-Fo-Hummus Pita
That's not too bad. When I first read that this is for Health Check'd items only, I immediately thought of a pita stuffed with veggies and a tiny bit of chicken or tuna or something but these look good. I know my wife would be going for the Fee-Fi-Fo Hummer Pita and I'm pretty sure I'd have to go with the Large Thai Beef pita, just because I can get it in large. They all sound really good though.
The second pita (of equal or lesser value, of course) can be anything, Health Check'd or not. I guess they are just trying to raise awareness that they have these pitas that qualify for a Health Check and that they actually sound pretty tasty.
If you aren't familiar with it, you can read about Health Check.
(Image Credit: jeffreyw)
(Expires: 30th August 2013)