Casey's 30th Birthday Menu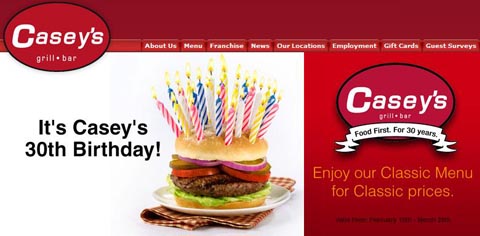 Do you remember prices from 30 years ago? Well, it was cheaper. Until 28th March 2010, Casey's is offering their classic menu at classic prices.
With classic appetizers like Chicken Wings and entrees like Burgers and Ribs and the matching classic prices, the menu is absolutely mouthwatering. This yummy deal is only until March 28 and not valid with other promotions or coupons.
Also, did anyone also notice the $4.99  beer at the bottom of the menu?