Petcetera Printable Coupon for 10% Discount on Pet Supplies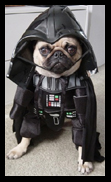 This is another good deal for you pet lovers out there. If you'd like a 10% discount on your order from your local Pet Cetera store, simply print out this coupon and take it with you. It's valid until the end of September, so you have a few weeks to make good use of the discount coupon.
If you want to find your local pet store, they have a store locator on their site. Also, you can read the flyer online if you want to check out their bargains before you go there.

As you may or may not know, Petcetera sell so much stuff , from pet furniture to pet grooming supplies!! Keeping pets is not a cheap hobby, so anything to save you a few bucks is a good idea. My mom has a big Labrador pooch, and he goes through so much dog food! It costs a fortune!
- Anna