Petcetera: $20 off $60 Printable Coupon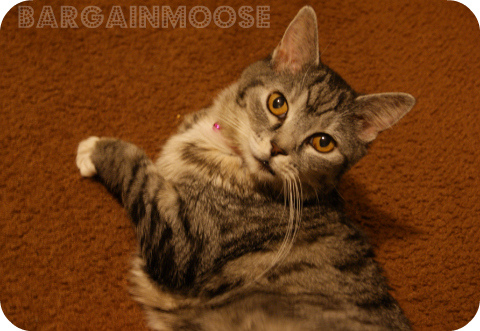 Petcetera is offering one of their famous $20 off $60 printable coupons. This works for everything, regular priced items and sale, it just goes on top! Great for stacking discounts and keeping your pet's needs from taking a large chunk out of the budget for your own.
As a cat owner, and supplier of her daily needs I know food, treats and supplies can be expensive, even for a 8 pound fur-ball.  :-) Oh ya, meet my 8 pound fur-ball Sadie! That is her picture above. She loves drinking from the toilet, doesn't play with any toys... but loves playing with her food. She is very affectionate and sheds like crazy. She is an extremely picky eater too.