Petcetera $10 Off Printable Coupon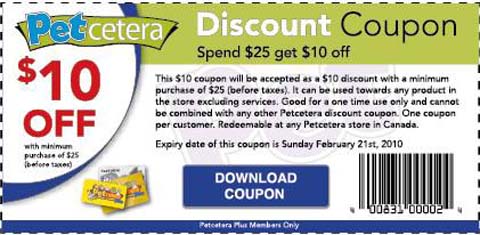 Next time you shop for your pets, bring in this coupon to save $10 on your $25 or more purchase, at Petcetera Canada.
Save $10 on your purchase of $25 or more when you use this coupon at Petcetera stores before February 21st 2010. You do have to be a Petcetera Plus member to use this coupon, but membership is free and very easy to sign up for and gets you extra savings.