Parents Canada: LED Dog Collar For $12, Shipping Included ($29 Value)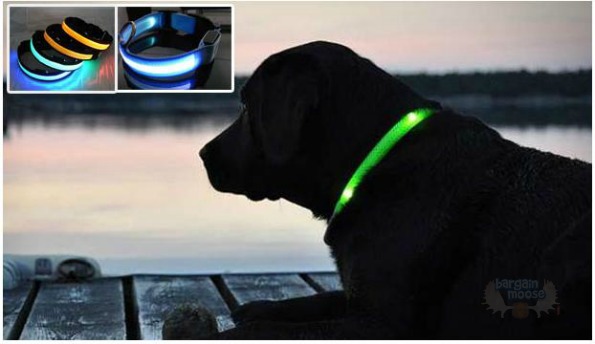 If you are a dog owner like I am, you might be excited about this deal.  Parents Canada is offering an LED dog collar for just $12 with the price including the cost for taxes and shipping as well.
I love the idea of an LED collar because we go camping all the time in the summer and love going for late night walks with our dogs when the weather is nice.  Often time when we camp, the dogs will run off to chase wildlife and with this collar, we will be able to see where they are better.
Here is a little bit more information about this deal:
Available in four colours: Green, Red, Yellow, and Blue
Available in three sizes: Small (29-39cm), Medium (39-49cm), & Large (49-60cm)
Good for pets roaming in the dark
Buy unlimited vouchers
Please allow approx 3-5 weeks for delivery
It is also great for pet owners like me that let their dogs sleep in their room with them.  I can't even begin to tell you how many times I have tripped over one of my dogs in the middle of the night when I get up to check on the kids or go to the bathroom.  With this collar on, I will be able to see clearly where they are laying in my room.
(Expiry: 30th March 2013)