Hartz Crunch 'N Clean Save $2 Printable Coupon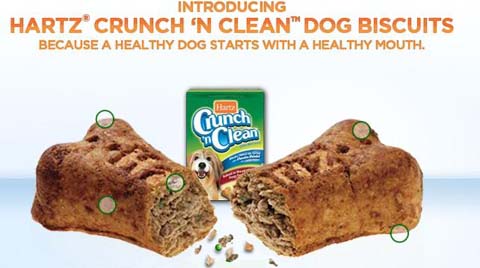 Get clean doggy mouth with this Hartz Crunch 'n Clean Save $2 printable coupon!
All you need to do is click print and you can start saving on Hartz Crunch 'n Clean dog Biscuits. Your dog will have fresher breath from reduced tartar formation and enjoy the dog approved taste of the treat. From my experience, Hartz is a pretty good brand for doggy health. Petsmart, here we come...again.