Chapters Canada: 50% Off Pet Accessories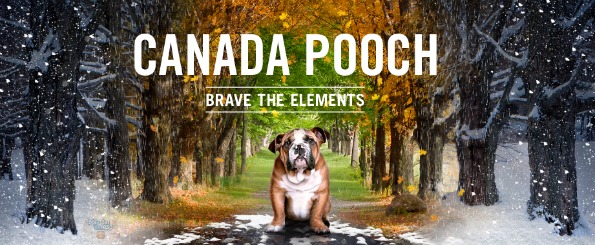 I have pets on the brain because my cat is going hog wild lately. I don't know if it is the change in weather or what, but he is currently psycho-cat. If you are gearing up for a change in weather or are short a few accessories because 'someone' has been nibbling on them, then check out the 50% off pet accessories sale at Chapters Canada.
These accessories are pretty much all for dogs, but if you have a hefty cat like ours you can get away with dog accessories. I actually use a dog food bowl for my cat's water dish. You can pick up a Helvetica Dog Bowl Small Light Blue for only $9.75 (originally $19.50). Sure, your dog can't read, but the child you are training to feed the dog can.
As winter will be here in a few short months, you might want to think about a Winter Wilderness Coat by Canada Pooch. They have them in a couple different sizes and in your choice of red or black. I linked to the black one in size 16. It was $45 originally, and is now only $22.50.
If you feed your pet wet food (which is highly recommended by vets at least a few times a week) you want to keep the food fresh. Pick up these Ore Can Covers Green for only $6, originally $12. You make back the money in the dog food you won't be throwing out.
There are also leashes, collars, and more on sale.
Chapters offers free shipping on orders of $25 or more.
(Expiry: Unknown)