Canadian Discounts: Petcetera Coupons - $10 off $25+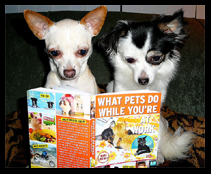 This is quite a good coupon from Petcetra Canada if you want to save a few bucks on buying your pet supplies, dog food, cat food, fish food… whatever you need!!
Just print it out and take it with you to get your discounts! It does say on it that it will only apply to products, not services.
By the way, if you want discounts like this into your inbox, just sign up to the Petcetera emails, as recommend in my previous thread. :)
Thanks to pintavelloso for the pic!