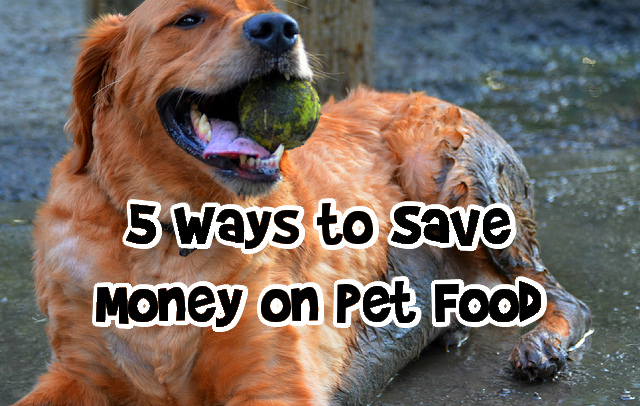 I have been through it all and have fed my dog who has eczema (he is allergic to different types of food and different allergens in the environment) all sorts of expensive pet foods. My dog was eating better than me at times (I think his meals cost $3-4 a day at one point) and he was eating raw ostrich meat, raw bison meat, etc. Because of the raw meat and basically 100% protein he was losing weight since he was not eating any carbs. I had to switch him back to a starchier dry food diet.
I advocate for feeding your dog well and not at the expense of trying to save money. When I first got my dog, I looked for coupons to save money on dry dog food. I switched from one brand of dry dog food to another relatively quickly. I learned my lesson, however it likely caused his predisposition to allergies. Buying generic dog food that had grains in it and different kinds of protein ended up making my dog allergic to quite a lot of foods.
Now, he eats wet food in the evening and dry food in the morning and his allergies have stabilized. Since spending $100-$150 a month on dog food was out of the question for me (not to mention his vet bills) here are some ways you can save money on pet food.
Buy in Bulk
Lifehack recommends that you buy in bulk.  I do this as well as much as possible.  It saves on packaging and saves on cost.  Even if I am trying a new dry dog food I buy in the larger size to save me time from having to go back to the pet food store (and spending more money buying extra treats to try or extra things I don't necessarily need for my dog).
Check Your Store for a Loyalty Program
Many pet food stores have a "Buy 10 bags get one free" promotion with their pet food, depending on the manufacturer and whether they are participating.  At some stores you don't need to collect stamps as they will automatically track how many bags you have bought, but some require that you keep the receipts.
With pet food stores, I find that it does pay to be loyal.  I have personally been going to Tisol for many years and have been pleased with their service.  The great thing about some pet food stores is that if your pet reacts to the food or cannot tolerate it, as long as you keep your receipt and as long as the bag does not look like it is over 30% finished (I am giving it a random percentage) or more, you can return the product if it is not working out for your pet and get a full refund or credit for another type of dog food.
Clip Coupons
It pays to get to know Google.  Sometimes I just Google for coupons and with a quick search you can see if there are printable coupons (or coupon codes if you shop online) for your pet food.  For example, Bargainmoose has some coupons for Global Pet Foods.
Email the Manufacturer, It Doesn't Hurt to Ask
When my dog was eating a dry dog food brand named Natural Balance, I would email the manufacturer from their website and ask if there was a coupon.  They would mail me a coupon for a few dollars off my next bag of Natural Balance.  It was great for them to hear feedback on their product and for me to get rewarded for sharing my feedback.
Make Your Own
Finally, Popsugar suggests that you buckle down and make your own dog food if you have the time.  You'll be able to limit the ingredients and know what you are giving to your dog without having to second guess what he is getting in his dog food. However the downside is that it is time consuming, not to mention labour intensive.
If you're looking to save money on a new pet, here are some other great tips from Bargainmoose.
Bargainmoosers, how do you save money on dog food?
Photo credit: Will Marlowe