Weight Watchers Canada: Up To $50 Off On 3 & 6 Month Plans (EXPIRED)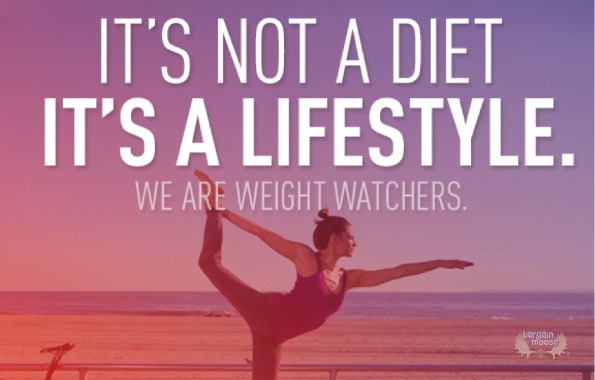 With Summer almost here, you may be fretting about putting on that bathing suit. I know I am. Even with all the hot suits out there like Miracle Suit or the ones from Land's End, you might just think losing weight is the best option. I have been told that Weight Watchers is the way to go. It works to help you lose weight and keep it off, which really is the most important part. They've got an amazing deal on right now, saving you money on three or six month plans. You'll basically get two weeks free in your plan. So, with the six-month plan you'll save $49.26, paying only $122.39 for six months and on the three-month plan, you'll save $30.99, paying only $74.81 for the entire three months.
Deciding which plan to use probably depends on how much weight you need to lose. If you have quite a bit, you might want the six months to give yourself the time to do it properly. If you have only a few pounds to lose, three months should be enough. I did notice that Weight Watchers will renew your subscription at a monthly rate after your first three or six month subscription is up, so you'll simply have to cancel that if you've lost the weight you need to and don't need their help to maintain.
I have spoken to a number of people who say that Weight Watchers has helped them lose weight and keep it off. It really helps you learn portion control and you don't feel deprived because you can eat the foods you love, you just have so many points in a day, so you might lose out on a treat later in the day. I love that you can do this online now with a track on the go feature. They even have a restaurant finder with a database of foods and interactive sheets to tell you what you are eating before you eat it.
(Expiry: Unknown)