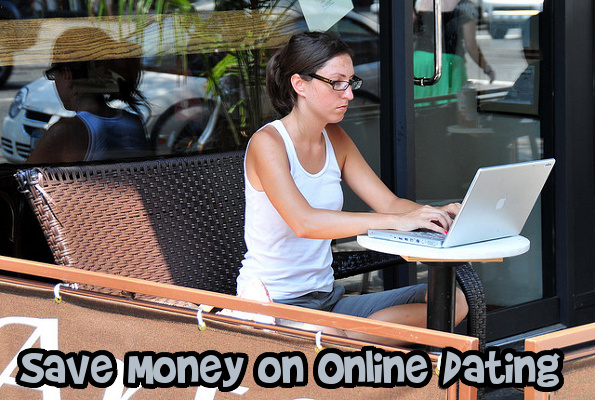 According to Match.com, 1 in 5 relationships now originate online. If you live in a city where it can be difficult to meet people, sometimes finding an online partner is easier than waiting for Mr. or Ms. Right to take notice of you in the grocery aisle.
If you live in a notoriously difficult-to-meet-new-people city like Vancouver, it can be very expensive to date. Companies like "It's just Lunch" or "Events and Adventures" capitalize on setting singles up and charging a hefty fee to do so (somewhere in the hundreds of dollars per month range). Even if you're trying out online dating, companies like eHarmony charge you $65 a month on average to send you a list of matches per day.
So, if you'd rather try out the online dating thing for free without breaking the bank to meet someone to share warm fuzzies with, here are some sites across Canada that won't cost you a dime to use.
Ahh.. Plenty of Fish. It's probably no surprise that the second most visited online dating site (second to eHarmony) was created in none other than Vancouver (aka the lonely single capital of the world because people are either too shy or too cliquey at bars). With Plenty of Fish, you can message people or initiate a chat session, who added you on their "favourites" list, and who wants to "meet" you.
Although there are some Plenty of Fish horror stories (like eager men only looking to have a good time instead of a relationship), there are plenty of Plenty of Fish success stories, including my gorgeous girl friend who met her husband (and one previous fiancée and another ex boyfriend) on Plenty of Fish.
Although eHarmony costs money to subscribe (e.g. see pictures, communicate) it is free to complete a profile. That means, other people can still be matched with you. The caveat is that you will be emailed incessantly about people trying to contact you or who are interested in you, but you will not be able to see what they write or what they look like. If you're a curiosity-killed-the-cat kind of person, then setting up a free profile might not be a good idea (because these emails will lure you to be a subscriber, no doubt). If you have enough self control, then setting up a profile and waiting for the free communication weekends (which come up a few times a year and don't worry if you subscribe, Bargainmoose will notify you) may be a good idea.
I have a girl friend who just got married this year to someone she met on eHarmony and another friend who is currently dating someone she met on eHarmony.
Lavalife... Where Singles are supposed to Click. This is another online dating site that is free. Free as in replying to messages is free, flirting, and searching are free. Initiating conversation is not free and is only available to paid members. The cost to be a paid member is approximately $20 a month with discounts if you buy multiple months at a time. I have a friend who is now married (and together for 9+ years) with someone she met on Lavalife.
This website is 100% free, much like Plenty of Fish. Ok Cupid was launched in 2004 and is also one of the most popular online dating sites on the market in North America. The design of the website is much more "clean" and smooth compared to Plenty of Fish. Simply put, Okcupid feels less seedy and sinful in comparison to Plenty of Fish.
The premise of OkCupid is the use of a matching system based on questions that you answer. Like Plenty of Fish, you can also use an advanced search option to look for potential matches based on height, distance from you, age range, and whether they smoke or not. It is a free site, but if you want to be an online cyber stalker (e.g. visiting other profiles and having no evidence you did so) and yet still be able to see who visited your own profile, you can pay to be on the A-list. The A-list costs $14.95 a month and gives you other features in addition to anonymous profile-stalking.
Although these are the biggest online dating sites available in Canada, many people who are into online dating often use multiple sites simultaneously. So, it might be a good idea to stick to one site and rotate instead of signing up for multiple sites. Being matched or contacted by the same people you are not interested in, in the first place on different online websites is probably not the best idea in the world.
Hopefully these online dating websites help you find Mr. or Ms. Right, someone who is compatible with you on multiple levels. Although we all dream of finding someone the "old fashioned" way, sometimes we need a little help through eHarmony, Plenty of Fish, Lavalife, or OkCupid!
Bargainmoosers, have you had any luck with any of these online dating sites? Any other dating sites you would recommend?
Photo credit (Ed Yourdon)