Parents Canada: $9 For A Waterproof Car Seat Organizer – Tax Included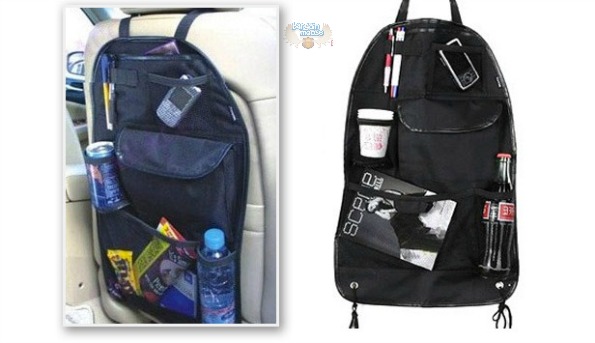 Parents Canada has offered a great Car Seat organizer from Shades of 50 for only $9 (regular value $40).  You may buy as many as you wish and colour is to be chosen at checkout.  Tax is included and there is no redemption necessary because the organizer will be mailed to you directly.  This sale ends on January 26th 2013.
I really need to get this for my son.  With 2 children and a dog, there is always chaos in the back seat.  Just imagine what could fit into this.
These car seat organizers are available in black, beige or gray and are waterproof.  It attaches to the back of car seats and has several storage pockets for all sizes of items.  It's made of waterproof nylon and is 59 X 38.5 cm.
Just throw in the children's toys, their snacks and drinks, Kleenex or wipes, your maps even, anything that would normally clutter up your car. With the waterproof material, it doesn't matter if the drinks spill a little in it.
Shipping: $3.
(Expiry: 26th January 2013)