Parents Canada: $6 Vouchers For An iPhone 4/5 Case From Digideals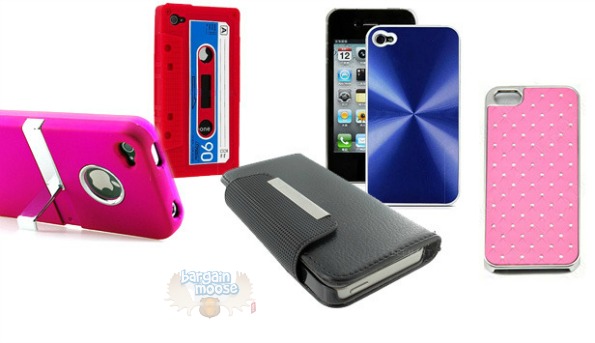 Parents Canada is offering $6 vouchers for your choice of 6 different iPhone cases from Digideals Canada. You may purchase as many vouchers as your wish, but taxes and shipping are not included. Vouchers will expire 1 year from date of purchase and cannot be combined with other offers. This deal is valid until January 5th 2013.
For the iPhone 4 you can choose from a pink stand case, red cassette case or blue metal case and for the iPhone 5 the choices are the black wallet case, black clip stand case or the pink glam case.
These are becoming more and more popular. I see them everywhere and I think the idea of making them look like a wallet or cassette is pretty ingenious. The regular price on these at Digideals is $15, so $6 is less than half price.
Buy them all if you wish and depending on your mood, you can choose which case you want to use that day. I would like the wallet for more professional days at work and then perhaps the pink glam case for an evening out.
Shipping: $3.
(Expiry: 5th January 2013)