Parents Canada: $24 For An Eco-Friendly Laundry Ball – Lasts Up To 800 Washes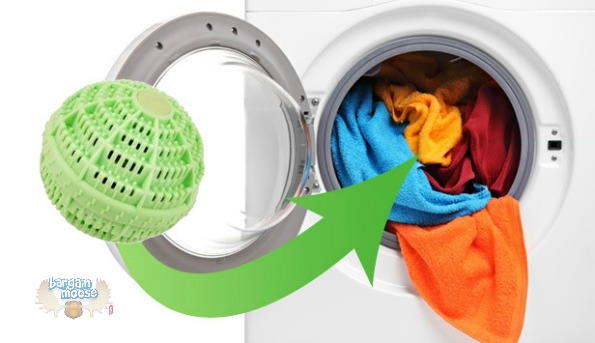 Parents Canada is offering vouchers for an eco-friendly laundry ball from Happy Healthful Hints Boutique. Shipping and taxes are not included and you may purchase as many vouchers as you wish. This cannot be combined with any other offer and vouchers will expire 6 months from date of purchase.
I'm having a little bit of a hard time believing this, but apparently this laundry ball washes clothing without detergent. The ball is comprised of 80 minerals that release negative ions that divide the water molecules into smaller ones. The water molecules then permeate the clothing fibers more easily and can lift dirt and stains. The ball is compatible with all washing machines and will last for up to 800 washes.
The regular price was $49 and is now $26. It's really not a lot of money and I think perhaps worth a try. If this works, the savings on laundry detergents would be huge. I'm going to try it.
Shipping: $6 flat rate.
(Expiry: 13th September 2012)