Parents Canada: $24 For a Legal Will From Formalwill.ca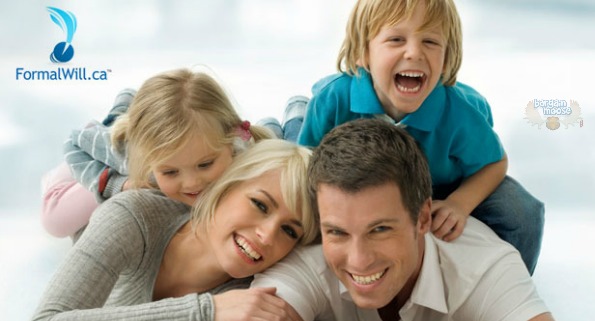 Parents Canada has vouchers for a legal will from Formalwill.ca for just $24.  You may purchase up to three will packages for personal use and 3 as gifts.  These vouchers cannot be used with any other offers and will expire on July 6th, 2013.  Taxes are included and vouchers can be redeemed on or after February 12th, 2013.
This is a subject that I believe very strongly in as I have seen situations arise in families when a member passes away and there is no will.  Unfortunately in today's day and age, we need to leave our final wishes in writing, or someone, or something can destroy any plans we may have had.  I personally had a parent pass away with no will left behind and believe me, it gets messy.
I know that many people think they are too young, or they have nothing to worry about leaving to anyone, but there is so much more involved.  I believe that if you are married, have children, are older, or have investments to worry about, you need a will.  Now that pretty much includes all of us.
I am currently working on setting these things up myself, including investments, a will, even funeral arrangements, (although I pray that it is not needed for some time), but one never knows and I do not want to leave any burdens for my family.
This deal includes a will that can be created on-screen with a back-up copy and signing instruction letter emailed to you.  There is an easy to use guide to take you through customizing your will in just minutes and it is even tailored to the province you live in.
For an amazing piece of mind, $24 is a small investment.
(Expiry: 15th February 2013)