Hanging Crow's Nest Hammock for Kids, $125 @ LearningToys.ca
Children are often huddled up during play or reading, hugging knees to chest, or curling up instead of stretching out. Many children feel more comforted in general when they are in those positions.
I've heard about the chairs for children that are suspended, like this Joki Hanging Crow's Nest Hammock from La Siesta, selling at LearningToys.ca. There is one colour available now, a soft pastel mint colour with orange trim. It's on sale for $124.99 (down from a reg. price of $149.99) and ships for free.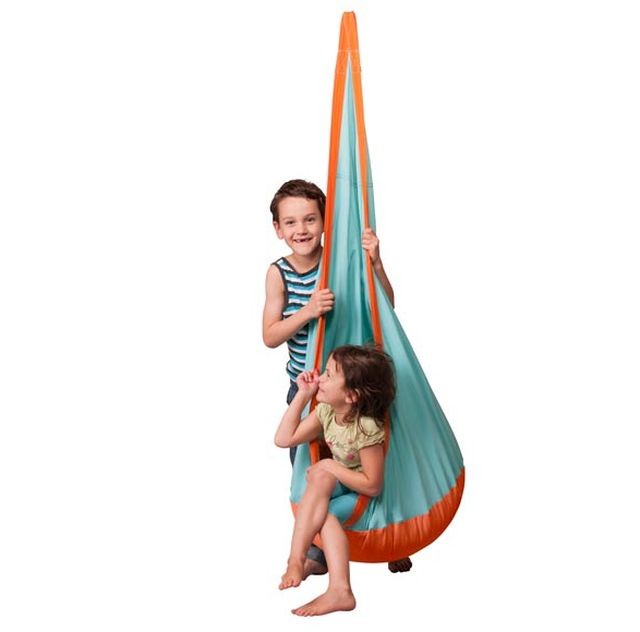 I noticed that this same hammock chair is selling for around $140 and higher at other retailers.
The things I've heard about these hanging hammocks is how peaceful and calming they are to any child and for those children who have special needs, during the times they are in a sensory overload are the times it would most benefit them. It seems to help 'ground' or 'center' a child.
This Hanging Crow's Nest Hammock can be used for play, or for calming strategies.

It's wonderful for all kids to have a place where they can sit and allow the natural motion of the swing to work by stimulating the sense of balance. If you've ever wondered why kids rock back and forth a lot of the time, it's because they innately know that motion is soothing to the soul.
This fun hammock chair is designed for kids from 3 ages and up and up to a maximum weight of 175 lbs.
Shipping is free on this item since it's over $75.