Ethical Deal Canada: $15 For 1KG of Laundry Soap Berries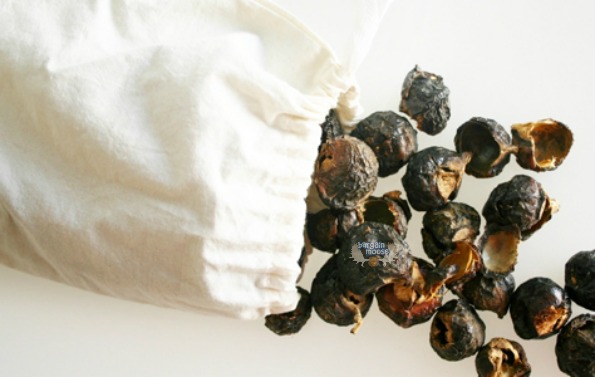 If you are looking for a more ethical and environmentally-friendly way of doing laundry, you might want to try soap berries. Ethical Deal has a great deal on right now where you'll get two 500g bags of soap berries for only $15. This many berries does up to 400 loads, which is a $32 value. Personally, I think the value is much higher when you calculate what regular laundry soap costs per load.
Made in Canada, eco-friendly, all natural, biodegradable and hypoallergenic, these soap berries or nuts, as they are sometimes called seem like the perfect laundry solution. Detergents worry me. I've read so many horrible things about how detergents are what are causing all of the chemical sensitivities we are experiencing and how difficult it is to get rid of them in your home. They are literally in everything, even things that say they are soap, are actually filled with detergent. While it is such a daunting task trying to rid all of your products of nasty chemicals and clean your home safely, starting with your laundry if a very good place to get going.
You can use them in front and top loading washing machines and you can even wash in cold water (if you soak them in hot water first). If you like to have a scent in your laundry (I don't), you can add a few drops of essential oils. What's more is that these don't just have to be used as just laundry soap, you can wash your hands with them, wash your fruit and vegetables and even your hair. I think these would be awesome for camping or the cottage or even while travelling as you just pop one in your bag for a multi-purpose wash!
There are a couple of reviews listed like this one:
We got some about 9 months ago and they are great. We do several loads a week and they last and last and get things just as clean as other soaps did. I highly recommend them.
There is a shipping charge added to this purchase and it will depend where you live. They are delivered by Canada Post, so I don't assume shipping will be outrageous. Use the coupon PAMPEREDBABY to get another $5 off, which might just reduce or eliminate your shipping costs.
(expiry: 18th September 2014)