Breast Pads Promo Code: 10 Free Breast Pads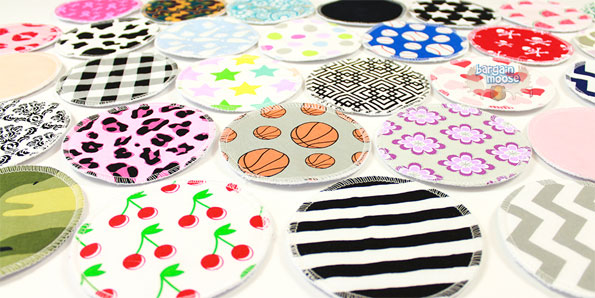 Are you breastfeeding or planning on it? Then be sure to take advantage of this great offer from Breast Pads to get ten pairs of nursing breast pads absolutely free.  All you need to pay are the shipping and handling fees, which vary between $14.45 and $16.45, depending on your location.
Click here to get free breast pads @ BreastPads.com now
Coupon Code: BREASTFEEDING
Discount: 10 free breast pads
Expiry: Unknown
The cool part about these is that they come in a variety of colours and patterns like cheetah, chevy, hearts, stars and many others. Personally, I have been buying the Lansinoh nursing pads at Walmart because of how convenient it is to just grab a new pair each time I need one, but it's definitely not very eco-friendly in any shape or form, as each pad is individually wrapped. Plus, I get the 100-count boxes for a little over $10 each, but this freebie from Breast Pads would certainly be friendlier on both the environment and my wallet.
These breast pads are 100% cotton, are machine washable and are 5 ply, which means that it has five layers to absorb all the leaky milk and moisture. I definitely wonder how these would stand up during the night but here's what one happy mama had to say about them on their Facebook page:
Just have to say I'm super impressed with the quality I've only leaked through them once (baby girl decided to sleep 10 hrs lol) but they are 100 times better then disposables and since using the cloth ones me & baby girl have not gotten thrush again where with disposable ones I'd go through 3-4 pairs a day and we got thrush twice.
That comment alone is enough to make me want to try these breast pads, especially since when I tested the Breast Pads promo code, my shipping fees came up to $14.45 for a Toronto address. This means that you could technically expect to pay on average $1.45 for each pair of breast pads, which is definitely much better than their $7 regular price!
Breast Pads is among six other websites that offer free stuff as long as you pay the shipping and handling fees, and enter special coupons. Check out the Bargainmoose forum for a comprehensive collection of all of the codes:
Moosers, have you ordered from any of these sites? How did you like the product(s)?