(70% Off!) Weight Watchers Canada Flash Sale: 3 Months For Just $31.18! (EXPIRED)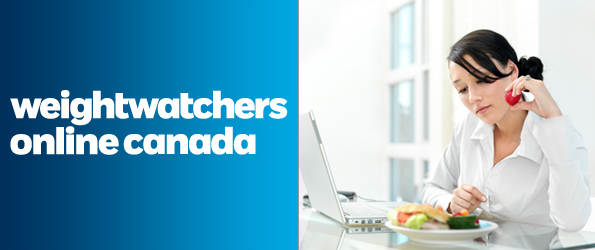 Christmas is over, the new year festivities are over, chocolate binge eating on Valentine's Day is over and heck, so is Saint Patrick's Day! So, if you have been wanting to lose weight for a while now, then here's the perfect chance: Weight Watchers online is having an amazing flash sale during which you can save 70% on their three month plan! Regularly priced at $103.96, it's now down to just $31.18 for the full three months.
A $31.18 price tag for 3 months boils down to just $10.39 per month or as little as $0.35 per day. That's hardly anything and in fact, is even cheaper than a daily coffee at Tim Hortons or Starbucks.
Ever since giving birth last year, I have been struggling to shed the baby weight and have seriously been considering joining Weight Watchers online. Although I know that exercise is an essential component in any weight loss journey, I just don't always have time for it, but eating better is something that I can definitely incorporate into my daily routine.
Don't get me wrong, my eating isn't terrible but I'm just not getting the results I want. What I love about the idea of joining Weight Watchers, is the access to their online community. Losing weight alone can be tedious and at times, pretty darn challenging, so it would be nice to be able to chat with others about recipes, goals and sometimes just for the motivation! Speaking of chatting, Weight Watchers also offers a 24/7 chat that is accessible on nearly any device (computer, smart phone or tablet) and allows you to chat with coaches to keep you motivated even at 3am in the morning when that nightly craving kicks in.
Browsing around their site, I also found it cool that everything is online now. If you have a smart phone, you can download the Weight Watchers app and you can also find countless healthy and yet yummy recipes online.
Another aspect of Weight Watchers that I really like is that it's not a crazy diet regime. It's not about cutting out a whole bunch of foods, it's just about eating cleaner. Instead of pre-packaged foods, you are encouraged to eat meals made from scratch that don't necessarily require a culinary diploma. Plus, you can still enjoy sweets every once in a while, just perhaps not every hour of the day!
Moosers, have you ever tried Weight Watchers? Tell us how it went in the comments section!
(Expiry: 8th April 2015)