Even If You Camp Once A Year...This $15 Plate From Hatley Canada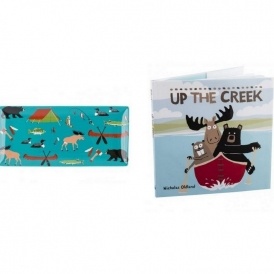 Hatley Canada is offering free shipping this weekend, as we mentioned here on Bargainmoose yesterday and as I was looking through various sections on the Hatley website (to take advantage of this great deal myself) I was amazed at how 100% perfect this Gone Camping Sandwich Plate is for every single Canadian home.
I mean, who doesn't love sandwiches? (Some actually may not, but you can put whatever you want on the plate, due to the larger rectangular size.)
The design of this is utterly eye catching! Such magnificent artwork on this plate. The true value of this surely must be much higher than $15 CAD.
So - for $15 CAD total (because of a free shipping weekend at Hatley), you can purchase this for yourself, or gift it.
The more I look, the more I see that I like on the Hatley website. Check this out... I can't even look away from these 3 characters, can you?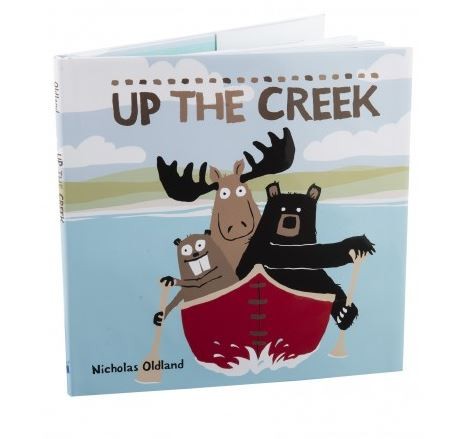 So when the three friends veer into raging rapids and find themselves up the creek, how will they agree on a rescue plan?
The Up The Creek Book by Nicholas Oldland looks like an endearing tale of 3 friends. I bet they don't end up on the proverbial %#@! creek, either. My gut instinct tells me they should be just fine. This book is $19 and for the artwork alone, I'm inclined to purchase it.
Shipping is free at Hatley Canada this weekend only.
(Deal expiry: July 24, 11:59 PM EST)