Visa Accepted Again @ Walmart Canada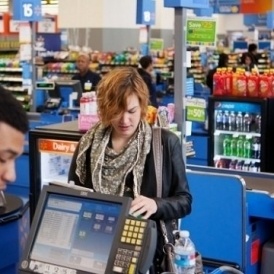 Back in June we wrote to tell you all that Walmart Canada would no longer be accepting Visa as a payment method - like what was up with that?! Now though, Walmart Canada and Visa have come to an agreement that will allow us to use our favourite plastic as a method of payment when shopping at this retail giant.
As of yesterday, Walmart Canada and Visa have worked together so that Visa cardholders can once again use their Visa credit cards to pay for their purchase at Walmart stores Canada-wide. This even includes the Manitoba and Thunder Bay, Ontario stores which were originally effected by the Visa dropout last year.
Are you excited about this option being back - do you think it will be back for good?