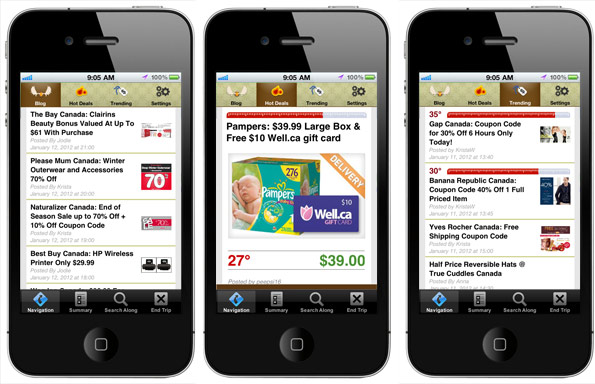 Last Christmas, we launched a Bargainmoose mobile application for users of iOS and Android. I just wanted to do a post for all the newbies in the last year who may not be aware of this fact. Here are the links for the various downloads, or you can just search from the app stores on your handsets:
Download it if you don't have own it - it's FREE.
These days, more and more people are using smartphones, so it's really handy to have the Bargainmoose mobile app in your pocket. It's going to be particularly handy over the next few days leading up to Back Friday - we're seeing SO many deals coming in, and it's a great time to do the bulk of your Christmas gift shopping. If you're out and about, you can check all the latest Canadian deals on the app, at any time.