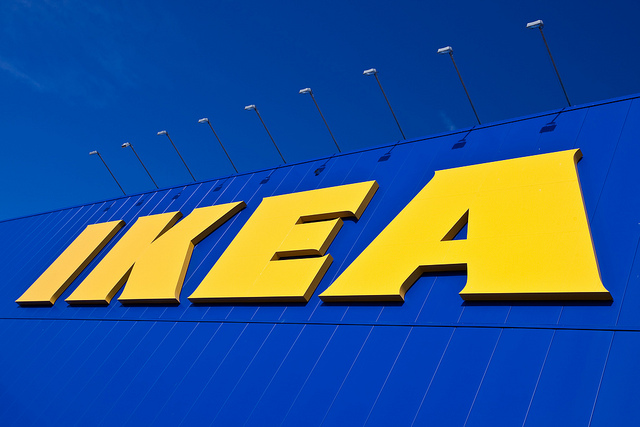 Two children in the U.S. have died after Ikea furniture has fallen on them and Ikea is now insisting that people use the safety devices that come with the furniture to ensure it doesn't happen again. Both 2-year-old boys died in 2014 in two separate incidents after their Malm chests tipped and fell on them. Other reports of dressers tipping on people have resulted in more injuries.
Ikea provides tip-over restraints with the assembly instructions provided with all of their furniture. If you have Ikea furniture and you have thrown out the restraints, Ikea will provide you new ones free of charge. You can either hit up your local Ikea store's Exchange department to get a new one or call the Customer Support Centre at 1-866-866-IKEA and they will send one to your door.
Reading these stories of senseless deaths of babies makes me so sad in the heart. None of the dressers or even the bookcases in our home are anchored right now and they have constantly been on my husband's to-do list. But, life gets busy and time gets away from you and "more important" things go to the top of the list. Meanwhile, we use all sorts of other safety measures that probably aren't as important as ensuring that large furniture does not fall on our children.
Child dressers higher than 23.5 inches and adult dressers higher than 29.5 inches should always be anchored to the wall. I know I will be getting on getting some anchors put in, how about the rest of you Moosers? How many of you already have all of your furniture completely secured?
Photo credit: Håkan Dahlström