Happy 6th Birthday Bargainmoose! Would You Like To Win an iPad Mini... ?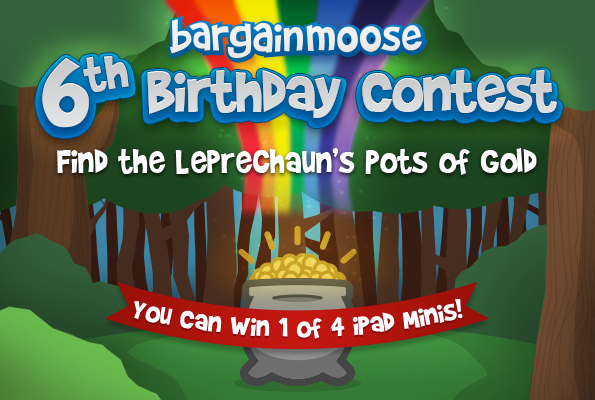 Hey Moosers! Guess what? Did you know that Bargainmoose is SIX years old this week!? I can't believe it's been on the go for six whole years… that's a long time in internet-land.
Happy Birthday Bargainmoose!
We've had some awesome deals and freebies down the years, and we also love to give things back to our loyal Moosers too.  So tomorrow, we'll be staring our Irish themed birthday contest. We're going to be giving away FOUR iPad Minis over the course of the next 8 days, maybe even some short-term surprise contests too. Whoop!
Come back and see us each day, if you want to win!