I just popped on to Bargainmoose this morning, and was getting some posts ready for you guys to read. I glanced at my "published" column in wordpress, and it said 5000! We're just published our 5000th post!! I thought it was a good cause for a celebratory post.
I'll also share this little picture with you too: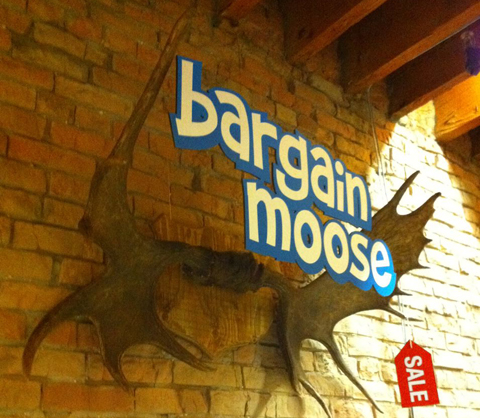 My friends made this, I couldn't believe it! They saw the rack in an antique store, bought it, and proceeded with a bit of crafting to make me the Bargainmoose logo from the top of the page! I love it!