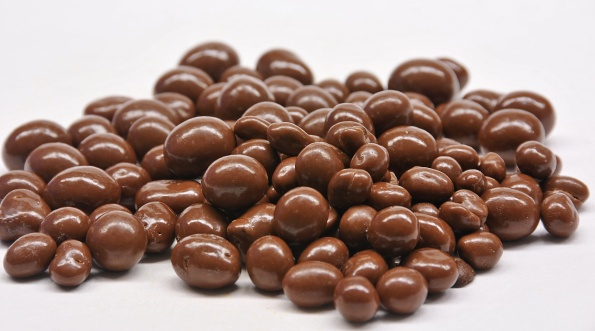 Uh oh! If you purchased the Glosette Raisins to put in some stockings this holiday season, you may want to think twice. There is a food recall warning due to an undeclared peanut allergen in the ever-so-popular Glosette Raisins. They recalled this delicious product today, and if you have anyone with a peanut allergy in your home then you will want to take action.
Hershey Canada does not have recalls very often, but this one is pretty important. Especially because the Glosette Raisins box states that this delicious treat does not list peanuts as an ingredient. Apparently that is not always the case. Hershey Canada is recalling select Glosette brand Raisins from the marketplace because they may contain peanut allergens which is not declared on their label. That means that if your little one has a peanut allergy, they could have a severe reaction from eating this chocolate treat.
The 50g Glosette Raisins seems to be the only size included in this recall. If you or your loved ones have an allergy to peanuts, do not eat these Glosette Raisins as it may cause a serious or even life-threatening reaction. Instead, throw them out or return them to the store that they were purchased from. The recall was voluntarily triggered by the company and the Canadian Food Inspection Agency is currently conducting an investigation which could lead to even more recalls. So far there have been no reported reactions, but I wouldn't mess around.
These are my favourite treat to buy when waiting in line the grocery store. My son doesn't like them, but that just means there is more chocolate for me. Even though I don't have anyone in my household with peanut allergies, I am still sad to hear about the recall. I hope that nobody has a child who has a reaction thanks to this. I wonder how Hershey would mess something like that up? What are your thoughts?
Moosers, do you know anyone that has a kiddo with a peanut allergy and buys these chocolate covered raisins?