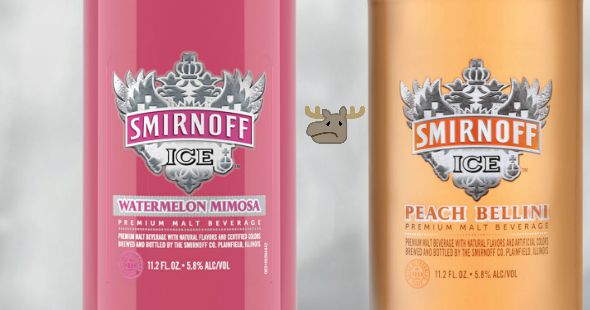 Well, I guess I won't be drinking the beverages I bought to celebrate the long weekend! Smirnoff Ice has recalled a variety of their beverages for having a potential of glass being inside. What?! Glass inside? Jeeze! Anyway, this recall became official yesterday and if I were you, I wouldn't be drinking any Smirnoff Ice products you happen to have. Instead, return them and get your money back or exchange them for drinks that won't have a risk of having glass inside.
This recall is a Class 2, on a national level. Diageo Canada voluntarily issued this recall, so at least they were not forced to recall their dangerous products like other companies. The following products were distributed nationally in glass bottle, and are included in the recall:
Smirnoff Ice Peach Bellini
Smirnoff Ice Green Apple
Smirnoff Ice Raspberry
Smirnoff Ice Cranberry & Lime
Smirnoff Ice
Smirnoff Ice Watermelon Mimosa
Smirnoff Ice Orange Screwdriver
Smirnoff Ice Light
Smirnoff Ice The Lift Of The Party Pack
These beverages have been recalled in different varieties, so be sure to check the Government Canada website for the UPC codes and case sizes that were recalled. For the most part if looks like most of their products have been included in the recall, so be safe please check the UPC on your products to make sure you're not at risk when drinking them.
On the plus size, if you did grab these to drink on the long weekend, you can still return them today or tomorrow - most alcohol retailers will be closed on Monday and they may even have reduced hours this weekend, so be sure to check that out as well. If you like these beverages and need a good replacement choice, I suggest the Palm Bay alcoholic beverages. They have a similar taste and price, but they are in a can. No risk of glass that way at least.
For more information on this Smirnoff Ice recall, check out Inspection.gc.ca here.