Triune Store: 40% Off Digital Downloads Of Pro Movie SFX Packs & More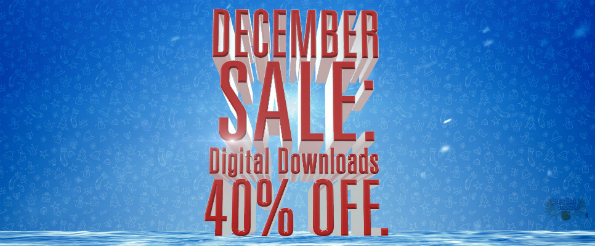 Want to make your movies more awesome? Then check out Triune Film's December sale and get 40% off!
I've been involved in a few indy film productions in my time. Both of them were in High School, but still, indy films. Yeah, I know it isn't like real indy film making, but there are some creative types out there who do real indy, low or no budget film making. For those people, I introduce the Triune Store. The Triune Store is run by the guys at Triune Films (makes sense, right?). The Triune Films guys are all about independent, low budget, no budget films, so they are helping out fellow film makers with some great digital film making assets.
The biggest part of the available stores are the product of a project they did where they had a professional gun guy come out so they could record the guns being shot, handled, reloaded and pretty much any other gun sound you could think of. If you're going to be doing a lot of gun play in your films, you will want to pick up their massive Lord of War SFX Bundle (Was $300, Save $120. Now $180), a gun type pack (rife, handgun, automatic) or one of the individual gun packs. Another great option is their $6 (Was $10, save $4) indy Gun SFX Bundle. You absolutely cannot get stuff this good, for this cheap anywhere else. It's quite astounding. And of course, they are digital downloads, so there is no shipping.
If guns aren't your thing, you can get colour presets, lower thirds and a few other things. There is even a freebie or two laying around. Keep an eye on the store for more releases, and your eyes on BargainMoose for more deals!
(Expires: 31st December 2013)