iTunes Canada: Boxing Week Albums Under $8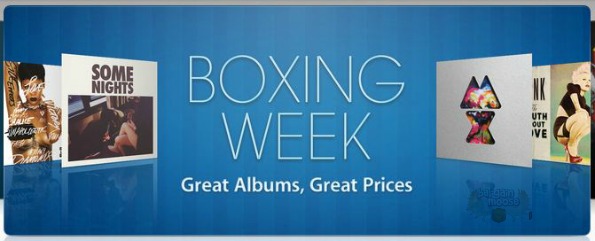 iTunes Canada has already started their Boxing Week Sale with great albums under $8!
I cannot recommend the My Head Is an Animal album by Of Monsters and Men. I LOVE almost every song on it! Priced at $7.99 you are getting a ton of great music for a really cheap price.
I need to check out the following:
The 2nd Law - Muse
An Awesome Wave - Alt-J
Clockwork Angels - Rush
Making Mirrors - Gotye
Overexposed - Maroon 5
I have songs from the Alt-J and the Gotye albums, but that Muse album is certainly coming home with me today. Yum yum!
Expiry: Unknown