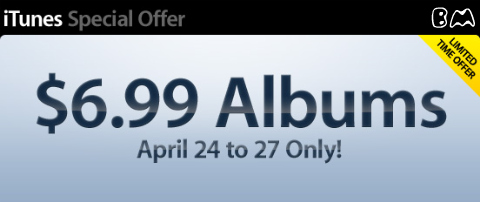 iTunes has put a bunch of albums on sale for only $6.99, including some of their chart toppers.
I believe there are others, but the main link was broken!
I am tempted to buy the k.d. Lang album, ever since I heard her sing Lenard Cohen's Hallelujah at the Olympics I have been hooked on her voice.