Google Play: Meghan Trainor's Album Title Only 99¢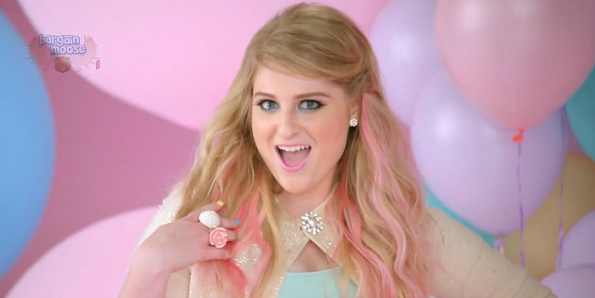 I love music and Meghan Trainor has caught my ear. The first song I heard of hers was "All About that Bass" - I was linked to the music video on YouTube by a friend. The song is super catchy and I loved the video too. Google Play has a special promotion on right now. Purchase the entire 'Title' album for just 99¢!
This album has 15 songs, all of which retail for $1.29 individually. I assess from iTunes that the album being offered from Google Play is indeed the 'deluxe' album as the deluxe album comes with 15 songs and the normal album has 11 songs. You can also double-check this on Wikipedia. I price compared with iTunes where the deluxe album retails for $12.99. To purchase each song separately, you would pay $1.29 as well. You are saving at least $12 with this deal.
Essentially, you receive 15 songs for the price of less than one song. WOW.
I recently saw Meghan Trainor perform live at The Voice final. She performed "Dear Future Husband" in front of a crowded audience and the contestants. While the song didn't strike me at first, since I have listened to it a few more times.
I like how Meghan's songs are often a middle-finger up to current society trends and stereotyping. She really battles against fat-shaming and the way mothers raise their daughters to base their value on appearance. However, I think she can go a bit far. Sometimes she starts 'shaming the other' as a way to promote the underdog. I am not for that method, but I understand why she does it. The power is in the lyrics. She does this in her Future Husband song as well, where she really asserts female rights but somewhat tramples upon male ones at the same time.
This is a fantastic deal, and you really should purchase it before it disappears. I have no idea how long this deal will last. Most these deals, if experience says anything, only last for a week at most. If you want a preview of the album to see if you like Meghan, check out this song:
(Expiry: Unknown)