Shopper's Drug Mart: Save $3 On Bridesmaids Blu Ray Or DVD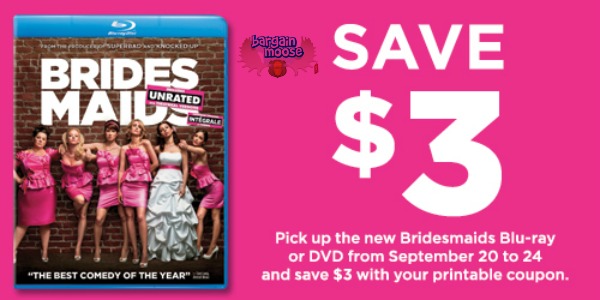 One of the funniest comedies, Bridesmaids, is coming out on DVD on 20th September, 2011. You can use this printable coupon to save $3 off at Shopper's Drug Mart from 20-24th September, 2011.
There is a limit of one coupon per customer while supplies last.
This is definitely a comedy to watch with your girlfriends and you've got to be prepared for a little raunchiness. I saw it in the theatre with my sister and we couldn't stop laughing.