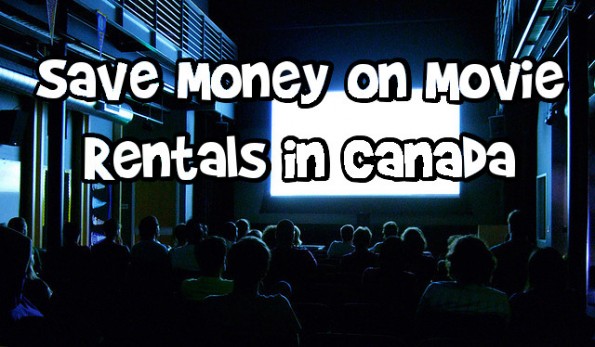 With Blockbuster and Rogers Video store standing vacant and empty, to me, Friday nights just aren't the same anymore.  I miss Blockbuster and Rogers Video stores.
I am obviously going through video store withdrawal even though I have Netflix available at home.  I find that the movies that I want to watch aren't often on Netflix and I don't really know where to watch them or access them without going to the illegal route of downloading them from some torrent site.
Here are a few ways in which you can replicate that old feeling of perusing the movies for a suitable movie to rent and enjoy with some buttered popcorn at home.
This is probably the closest thing to Blockbuster as you can get.  You have probably seen one of these red boxes at your local Safeway or 7-Eleven stores.  Although you can't physically touch the DVDs in the Red Box box, they are certainly very cheap to rent (unless you are bad at returning the DVD back to the box in which case it will be expensive).  If you download the Red Box app you can check your local Red Box's inventory to save you the hassle of going there and realizing that the movie you want to watch is not available. In addition, if you sign up for their texting service/reminders they often text you a free coupon code for a free movie rental on a monthly basis.
At $1.50 plus tax for a movie rental (but just for the night) and with the ability to browse online and hold your rental, Red Box is a great substitute for Blockbuster.  The one downside is that it will be difficult to find older movies that you have been meaning to watch.
Check Out your Public Library
Another great option that is absolutely free is to check out your local public library for some movies.  Some public libraries nowadays even allow digital movie rentals (meaning you won't even have to visit the library in person).
Of course, the popular option is to go with Netflix.  With recent movie titles and tons of options for movies and even television series, this option is the way to go if you ever want to cancel cable.  I pay $7.99 per month (though I believe they are raising their fees) for a lot of movies and television shows (a little too much option if you ask me).
For me the downside is that there are some movies that I have been wanting to watch but they are not available on Netflix when I search them up.
With this, you have to pay $99+ for an Apple TV device first, but it allows you to download or stream movies on demand.  The selection is pretty good but I found that it took a long time to download and rent the movie (maybe it was just my Internet at the time) and when I had friends over watching the movie, I didn't download the movie quickly enough.  Also, the cost for renting a movie is about $5 or so depending on which movie you want to watch.  The good thing was that there is a pretty decent selection.  I remember looking up Roman Holiday or Breakfast at Tiffany's and was able to find that.  Definitely would not be able to do that on a Red Box kiosk.
I personally haven't tried watching a movie through this system but I am excited to do so and plan to do so.  I was able to find a movie that I have been wanting to watch for a long time but was not able to find it on Netflix and I do not have Apple TV anymore.  Renting a movie gives you access to watch it for 30 days and you have 48 hours to finish the movie before it disappears from your account (which is similar to Apple TV I believe).  The cost is $3.99 for the movie I want to watch.  For new releases, the rental fee is $4.99.  You can also buy the movies you want to watch as well (obviously more expensive than $4-5).
 Bargainmoosers, how do you watch your movies nowadays?  Which one is your favourite?