Love Dreamer Canada: Liberator Love is Art Kit Was $98 | Now $50 & Free Shipping (EXPIRED)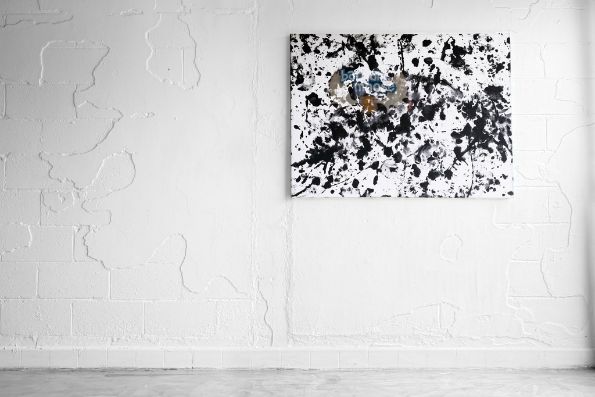 I found a really cool item that will make for a super romantic date with your partner this weekend at Love Dreamer. The Liberator Love is Art kit is a fully-equipped paint kit that will allow you to make love while also making art and without making a mess.  I think this is a unique idea, guaranteed to make his eyes light up! Regularly $97.95, it is on sale for $49.99. Normally, Love Dreamer has free shipping on $75, but right now they have free shipping on all orders, so this item will also ship for free.
Do I have you intrigued yet? Not only is this fun, it is something you could truly cherish forever.While I probably wouldn't hang up the finished product in my dining room, I think it might look nice in a bedroom. Only you and your partner can know how the artwork was made, but know that it was made out of your own passion.
The kit comes with:
41" x 56" treated hypoallergenic white cotton canvas
4oz bottle of non-toxic, washable paint (it says black, but the title says red, so I'm not sure which)
large plastic sheet to protect the room you are doing the deed in
two pairs of disposable slippers
body scrubber (which could be great for secondary fun)
I've been married for ten years and while I would say the passion hasn't died, being with someone that long can make things monotonous and introducing ideas like this into the bedroom could really spark things up. I know my husband would be up for anything I introduced in the bedroom and this is no exception and doesn't cost a ton.
Last weekend we had a date night out where we each did a painting and drank wine. That alone cost over $200. This sounds just as fun (if not more) and is much cheaper, plus, we don't need a babysitter!
I found this kit selling in the U.S. for varying price points, minimum $60 USD. I also found it on Amazon.com selling for $59.
Bargainmoosers, what do you think of making love while making a painting? Love this idea or are repulsed? Let me know in the comments below!