Disney: $5 Off Mars Needs Moms Blu-Ray Printable Coupon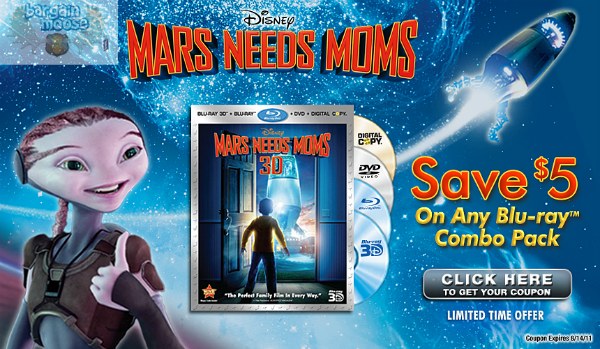 Get $5 off any Mars Needs Moms blu-ray combo pack with this printable coupon from Disney. The coupon expires the 14th, August 2011 so if you are looking to buy - sometime soon might be good.
If you live in Quebec scroll down to the bottom as there is a different link to print off a coupon for your province. You are limited to 2 printed coupons per computer, so make sure your printer is hooked up and on.
Has anyone seen that movie? Watcha think?