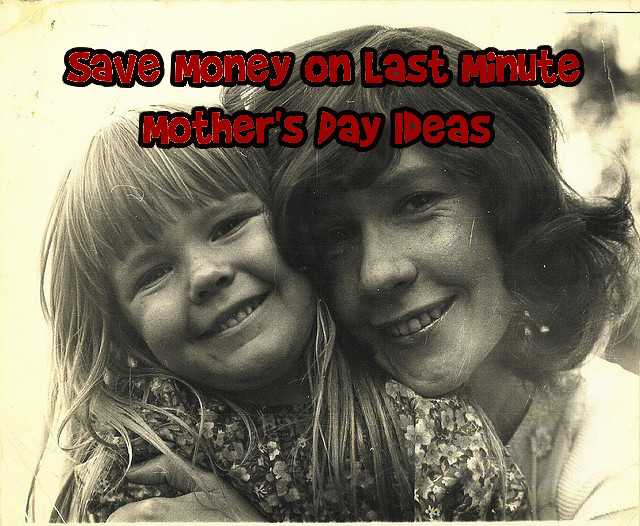 Mother's Day is one event where we know we are off the hook for having to spend a lot of money to show that we care or that we appreciate or that we love our mom.  Oftentimes, parents are grateful you are taking the time to be thoughtful and to spend time with them.  It is not like Valentine's Day, where there is a plethora of high expectations and unfortunately, disappointment in a lot of cases due to the commercialization of it.
Mothers do so much for us, they believe in you, they took you to your soccer and hockey and dance classes with endless positivity.  They stay up late to help you study for the math exam and help you with your English homework.  They take you to countless library visits to borrow library books for you to inspire your love of reading.  They are there to provide you with wisdom and their life experience advice, which you don't listen to and they watch patiently as you learn from your own experience.  They are there to support you, to encourage you, and to love you.
Mothers are wonderful and their love and presence is a beautiful gift that should be appreciated!
I remember as a child I would get together with my siblings to make breakfast in bed for our mom.  Now as an adult, things are slightly more complicated but I am pretty sure my mom would just appreciate anything that we do for her, even if it is taking her out for lunch and getting her some flowers.
Here are some ways in which you can save on some last minute Mother's Day ideas:
Plan a Day Out with Family
One of the best and most memorable events, especially if you do not spend time with your family or mom very much, is to plan an entire day out with your mom and your family.  Think about all the things that your mom loves doing.  For example, you could start off with breakfast in bed, then move on to a walk with her furry friend to the local dog park, and a picnic lunch.  If she likes to watch movies or DVDs, have her come to your place for a marathon movie session of her favourite movies.  When was the last time you did these things with your mom?  I believe that planning a day spent with your mom will be really appreciated no matter what the gesture.
Create a Memory Book
One Mother's Day gift in which I have been meaning to give to my mother is a photobook.  Lets face it, many mothers (especially those in the baby boomer generation), are not technologically savvy and would jump at the opportunity to have their photos and memories properly shared in a photo album instead of on the computer where it is difficult to access.
I know one day that I will get my act together and send my mom a photobook, but I know that if she saw it, she would be utmost excited.  There are many photo books creators out there.  Check out this Bargainmoose link for some ideas, who knows you might find a great coupon code in there.
The only caveat about this option is that you have to allow a month to have the book delivered.  Although I missed the boat this year, I am hoping I to arrange something like this for next year.
Make a Handmade Gift
TipJunkie has a ton of Mother's Day gift ideas that will fit your smaller budget and won't break the bank.  For example, buy a trifle bowl at your local dollar store and fill it out rounded stones and yellow tulips.  This makes a beautiful gift to give to your mother to show her your appreciation.  A lot of these handmade gifts from Tip Junkie won't break the bank and they also appear high quality and are good for the wallet too.
Happy Mother's Day everyone. Hope everyone has a great time spent with family and your mother.
Bargainmoosers, how else do you save money on your Mothers Day gifts?  Was there one Mother's Day as a child that you will  never forget about?
Photo credit: Sylvia Wrigley