Kodakgallery Coupon Code: 50% Off Photobooks!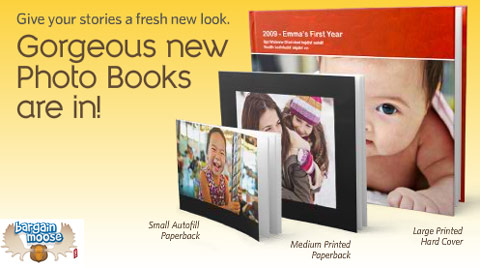 Bargainmooser Allan has kindly emailed me with this great coupon code for a 50% discount on photo book orders from Kodakgallery.ca!
Click here to use the Kodakgallery coupon code online
Coupon Code: APRILBOOKS
Discount: 50% off photo books
Expires: 8th April 2010
I know Mother's Day is still quite far off, but this is the kind of deal you should take advantage of now, well in advance. You could make a gorgeous photobook for your mom for Mother's Day - she doesn't need to know it was half price!!
Thanks Allan!
P.S. I think Photocheese could really work!