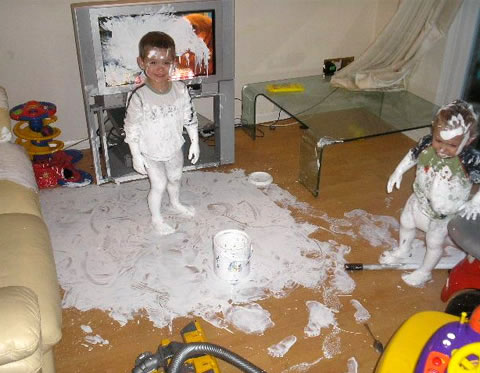 Just a quick post to say Happy Mother's Day to all the mommy Bargainmoosers out there! I hope you're in for a relaxing day, with your family trying to cater to your every whim.
It's hard to believe that this time next year I will be a mommy for the first time… I hope to get my bacon, pancakes and maple syrup brought to me in bed!
And as for the image I have used to illustrate this post - it's an oldie but a goodie. Makes me chuckle every time I see it!