Forever Yours Lingerie: Up to 70% Off & $14 Off $50 Coupon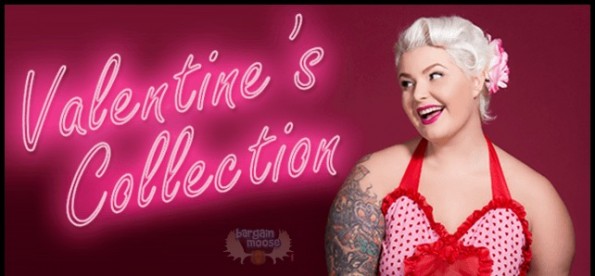 Forever Yours Lingerie has a massive sale with up to 70% off bras, panties, babydolls, slips, bustiers, and more. On top of that, you can use the following $14 off $50 coupon code that was just released!
Click here to shop the clearance sale @ Forever Yours now
Coupon Code: LOVEYOU
Discount: $14 off $50
Expiry: 5th February 2015
Together the coupon and the clearance sale will make all your Valentine's Day wishes come true. You cannot help but come away with an armful of beautiful lingerie for yourself or your lover at these prices. Here is what I combined in my cart.
This Ohlala Cheri Floral Chemise is a winning piece. The teal piping, ribbon at the waist, and accenting flowers pop out on the black background. The back of the chemise is completely see-through so pair this beautiful chemise with a gorgeous pair of panties. Originally $74.99, the Cheri Floral Chemise is now on sale for $29.99. As a woman that loves lingerie, I would enjoy receiving this for Valentine's Day myself. It is a beautiful piece. Sizes small, medium, and large are still available.
For something a bit frillier, you cannot pass up this Coquette 'Pink Bow' Bustier in pink with black bows and ruffles. The underwired bustier provides support. Boning around the body accentuates your curves and the black boning channels also visually accent the pink bustier. The cute bow print, velvet, lace, bows, and ruffles will have you giggling and bouncing in girlish joy. Originally $89.99, the Pink Bow bustier is now $29.99.
Now, I placed both the chemise and the bustier in my cart. $29.99 plus $29.99 comes to $59.80. However, after I applied the coupon code my total came down to $45.98. That works out to approximately $22.99 apiece.
You can score so many incredible deals with this combination of sale and coupon code. Valentine's Day is often thought of as the 'red holiday' so buy some red lingerie for your lover. This Coquette Corset with Lace comes in a black/red combination. Originally $119.99, it is now on sale for $39.99 in a size small. The black/blue version has a few other sizes available. Throw in a pair of Dreamgirl Red Fishnet Panties on sale from $14.99, down to $5.99.
Shipping is free on orders of $199 or more. However, I would not worry about that because flat rate shipping is only $8. With the deals you are getting it is well worth paying $8 for shipping.
For future Forever Yours coupon codes, visit our forum.