Derriere De Soie (US) Coupon Code: 30% Discount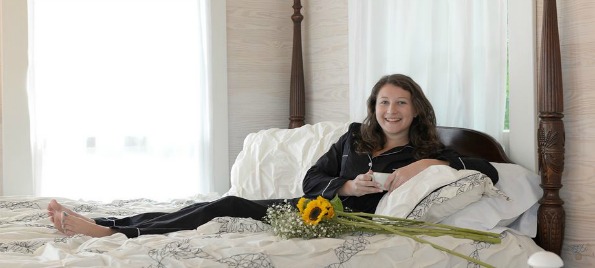 I am very pleased to be bringing you an awesome coupon code for 30% off at Derriere De Soie (US)! I blogged about them before, and am super excited to be bringing you another fabulous deal from this boutique.
Click here to shop @ Derriere De Soie (US) now
Coupon Code: ADDICT30
Discount: 30% off
Expiry: 31st October 2014
All prices are in USD. Let us review why I enjoy this US based boutique so much:
Shipping
Their shipping to Canada is stupid reasonable. I have loaded up my cart with six things varying in weight and shape to find shipping costs of only $5 - $8! I shop online a lot and I also resell stuff online, yet I cannot even ship a shirt within my own province for that!
Customer Service
Without a doubt, the customer service at this boutique rocks. On my first order, they were out of stock on a pair of underwear I wanted, so they offered a couple replacement suggestions and even said I could pick a higher priced pair of underwear as a replacement. Their responses have always been timely as well.
Deals
I came for the deals, and I stay for the great customer service and the reasonable shipping. This coupon works on top of the mind-blowing deals in the sale section. For example, This Sheer Tactel Underskirt in Nude was $99 and is on sale for $19.80. After coupon code, it comes down to $13.86. Sure, a nude slip is not the most glamorous, but they sure are useful!
My tastes run a bit more expensive, so here are my two other recommendations from the sale section if you are the appropriate size. This Velvet Delices Babydoll Chemise by Lise Charmel is screaming my name. Originally $100 and on sale for $40, you will spend only $28 with the above code. The slip is still available in medium and extra-large.
Someone must buy this French Silk & Lace Negligee Gown in Black by La Fee Verte (size medium) that was $208 and is now $52. After coupon code, pay just $36.40. I own some La Fee Verte items and they are just lovely. This price is too low in my books!
Even though this coupon code works on sale items, check out the rest of the store as well. I highly recommend the PJ Harlow Mikel Satin Shorts in Pearl for any girls with bigger hips. Derrier De Soie sent me a pair in my last order. At first I thought there was no way that my rather generous hips would fit into a more structured fabric like satin - but the fit is really sweet and they are fantastic for sleeping in or to wear as lounge wear. The price is incredibly reasonable at $48, which comes down to $33.60 after coupon. I like them so much, I will probably be purchasing the blue or teal ones shortly a well - I just cannot decide which!
I also received the PJ Harlow Charlie Rib Racerback Tank in Pearl to match the bottoms. This tank is made of the softest pima cotton ever. I thought my 100% cotton tees were good, but the spandex in this shirt helps it hold its shape on the body. Honestly, it looks far better than my other tanks without a touch of spandex. This tank and its varying colours are $45 and come down to $31.50 after coupon.
I hope our Moosers enjoy this coupon and score some great deals on lingerie, loungewear, sleep wear, and more! Feel free to share any wonderful deals you get!