Crock-Pot Casserole Crock Slow Cookers from $27.99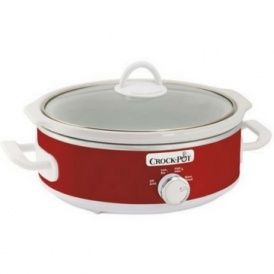 I think we can all agree that Crock-Pots are freakin' lifesavers. If you don't have a Casserole Crock yet, (1) you're seriously missing out, and (2) now's the time to try one out, since they're on sale from $27.99!
These Casserole Crocks will definitely make meal prepping for school lunches a whole lot easier! Use them to make everything from lasagnas to desserts (and, of course, casseroles) and then bring the entire thing with you when you're heading to a party, family dinner or potluck!
This deal includes both 2.5-quart and 3.5-quart slow cookers, and there are plenty of designs to choose from! Check these out:
2.5-qt Casserole Crock Slow Cookers

3.5-qt Casserole Crock Slow Cookers

Orders over $40 ship free.